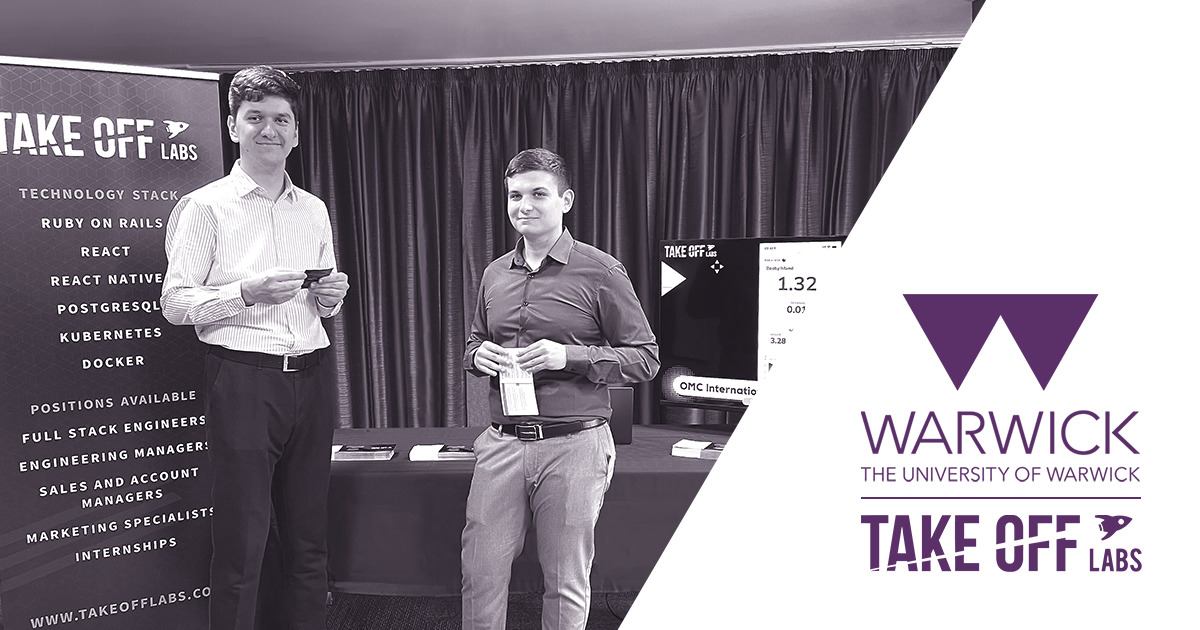 Take Off Labs make a big impression on top talent at leading university careers fair
We are always setting our sights on the future here at Take Off Labs and that's why our search for the brightest new talent took us to one of the UK's leading universities.
The University of Warwick enjoys an enviable reputation as one of the heading higher education institutions in the UK and it attracts the smartest of students from across the world. Renowned for academic excellence, Warwick is ranked comfortably in the top 10 of all UK university league tables.
So, it was only right that in our search for top-calibre new people, the Take Off Labs team headed to Warwick's stunning campus, on the outskirts of the city of Coventry, in the West Midlands.
We jumped at the chance to take part in the university's #GetHired Summer Fair careers event.
Take Off Labs was among 40 prestigious companies and organisations from different industries and fields of activity that took part.
We really enjoyed the opportunity to speak to so many brilliant young people and software specialists from as far afield as China and India as well as many from the UK and closer to Take Off Labs' home in Romania.
Commenting on the Summer Fair careers event, Take Off Labs CEO Alex Tandrau said: "We were not only pleasantly surprised by the large number of candidates that were in attendance but also delighted by how many people were really enthusiastic about Take Off Labs, which is a real seal of approval for our work."
Flavia Grosan, Take Off Labs president and cofounder, added: "Overall, the Summer Fair proved to be a huge success for the Take Off Labs team, and it provided us with the platform to share our exciting story with lots of brilliant young people and we can't wait for the next opportunity to showcase our work."
---