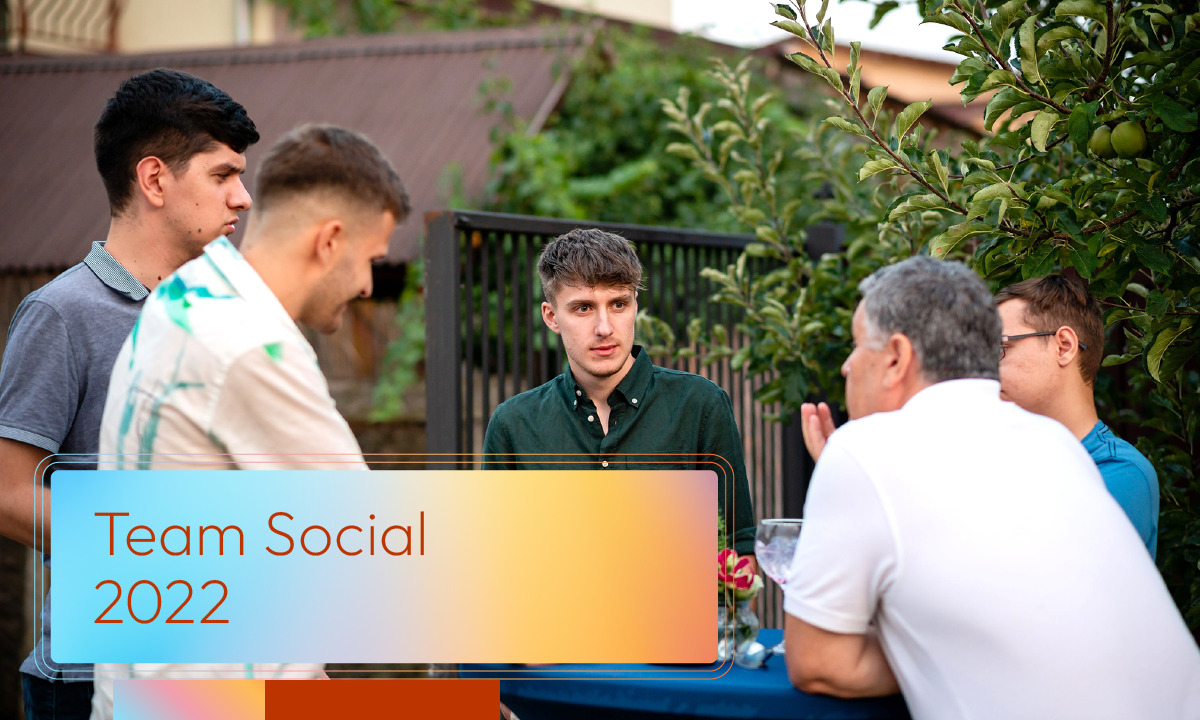 They say you should not mix business with pleasure – but at Take Off Labs we really do beg to differ!
–
That's because we staged a garden party where Take Off Labs colleagues proved you can work hard together and have plenty of fun at the same time.
Some 30 colleagues assembled for the Take Off Labs event to discuss innovation and technology energised by good food and inspired by brilliant music. 
It was the perfect setting to reflect on where the tech industry is heading, and the hottest trends and ideas that the Take Off Labs team should explore and potentially embrace as part of our vibrant product portfolio. 
Following our garden party, Alex Tandrau, Take Off Labs Co-founder and Chief Executive, commented: "It was brilliant to see my colleagues come together and it confirmed that we are extremely lucky to have so many talented staff on our team. A warm and friendly atmosphere was the ideal way for us to relax and exchange the ideas which will power Take Off Labs forward." 
The Take Off Labs team certainly had plenty of food for thought thanks to our chef who prepared mouth-watering burgers and ribs along with four types of pasta, served as the evening wore on.
Colleagues also got a chance to sample the delights of 10 different varieties of gin in a special gin-tasting class.
It all took place against a musical backdrop and a DJ who was on a mission to make sure everyone had plenty of fun throughout the afternoon and into the evening. 
Flavia Grosan, Take Off Labs Co-Founder and President, added: "Our garden party was a huge success on a number of levels because it was great fun but also great for Take Off Labs as a whole.
"Not only was there a lot of laughter but seeing so many people deep in conversation showed what a brilliant team spirit we've got and also chatting to colleagues demonstrated there is a real passion for the work we do at Take Off Labs, which bodes well for our future."
---